A master's degree in the USA, as opposed to a standard undergraduate degree, involves specialized and generalized education courses that communicates specific knowledge and abilities relevant to one academic field.
To add to that, the United States of America is a popular destination among students to pursue their master's programs. It is known for its best practices and innovation in science and technology, business, marketing, finance, agriculture, and a variety of other fields. According to the QS World University Rankings 2022, the United States is home to five of the world's top 10 institutions. Stanford, Harvard, MIT, CalTech, Yale, and Wharton are among the most well-known and prestigious names in the world. Furthermore, 40 out of every 100 students who want to study abroad are anticipated to apply to US colleges.
Usually, a master's degree in the USA takes one to two years time for complete.   Part-time students may need three or more years to get a degree. Additional graduation requirements, such as action research or a thesis, may cause the program to take longer than two years. Many of the finest master's programs provide an expedited alternative for students who do not have other obligations.
Top Colleges in the USA for Master's Program
California Institute of Technology
Harvard University
Massachusetts Institute of Technology
Stanford University
Princeton University
Yale University
Columbia University
UCLA
University of Pennsylvania
John Hopkins University
Popular Courses and Job Prospects
Increased pay potential is one reason professionals pursue a master's degree. According to the Bureau of Labor Statistics (BLS), the average worker with a master's degree makes around $250 more per week than a person with a bachelor's degree. Professionals with a master's degree also have a reduced unemployment rate.
Over the last few years, the most useful Master's degrees have grown in popularity, particularly among members of ethnic or cultural minorities. This popularity is due to the expansion of online learning, which allows significant flexibility for working students.
Some of the most popular Master's courses are listed below:-
1.    Information Systems
The finest Master's degrees in information systems provide a flexible programme that includes an MBA but focuses on industry-leading business intelligence technologies. Computer and information systems managers work on the job to identify their employer's computer needs, guarantee network security, and guide other IT workers. After completing this degree, a few of the possible career options are IT Manager, Software Manager, etc. You could expect a median salary of $146,360.
Marketing
Advertising, promotions, and marketing managers create promotional programs, design website layouts, and give marketing advice to customers one-on-one. By directing teams and researching market trends, these managers aim to acquire customers for their clients' goods or services. Master in management in USA offers  managers to use their skills to run strategic marketing campaigns, and you could expect a salary of $135,900.
Finance
Finance graduate degrees provide students with the knowledge and skills they need to excel as finance directors, finance managers, or financial analysts. By investigating financial performance, managing employee labour, and assessing financial trends, these specialists assist their companies in increasing earnings. Other job duties include reporting to corporate management and remaining up to date on legislation and laws affecting their organization's financial health. The median salary of finance graduates in the USA is $129,890.
Some more Job titles and Salary expectations:
| | | |
| --- | --- | --- |
| S.No. | Job Title | Salary per annum |
| 1 | Project Manager | $ 77,000 |
| 2 | Chief Financial Officer | $ 132,793 |
| 3 | Civil Engineer | $ 72,201 |
| 4 | Data Scientist | $94,000 |
| 5 | Software Developer | $110,000 |
Conclusion
The United States of America has one of the strong economies globally. Therefore, MS degrees from the United States are suggested for international students who desire to study overseas and conduct advanced research while still receiving a world-class education and having excellent job chances. It is a land of possibilities, where students may work for the world's most prominent corporations and earn the best wages. The job as mentioned above possibilities and MS specialities are the most lucrative and in-demand in the United States.
Author Bio
Abhyank Srinet is a passionate digital entrepreneur who holds a Masters in Management degree from ESCP Europe. He started his first company while he was still studying at ESCP, and managed to scale it up by 400% in just 2 years.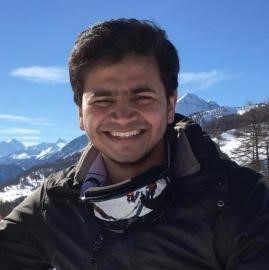 Being a B-School Alumni, he recognized the need for a one-stop solution for B-School to get in touch with schools and get their application queries resolved. This prompted him to create MiM-Essay, a one-of-a-kind portal with cutting-edge profile evaluation and school selection algorithms, along with several avenues to stay informed about the latest B-School Updates.