Digital marketing is a big deal. It's the art of using digital channels to reach out to consumers and sell them products. These days, it's not just about the Internet—there are new ways to market your brand online, too.
It's important to remember that everything we do online is tracked by Google or Facebook or whichever other search engine you use; if you're not optimizing your site and content, you'll lose out on lots of valuable search engine traffic. But there's another way machine learning can help: with personalization.
Personalization is when companies use data about their customers' interests and preferences (or their demographics) to tailor ads specifically for them. For example, suppose a company knows somebody who goes by "Danny" who likes baseball but doesn't watch football. In that case, they might target him with an ad for tickets to a game featuring his favorite team—without him even being aware that he's being targeted!
The goal here isn't necessarily to trick people into buying things; it's simply using data from different sources (including Google Analytics) to determine what works best for each customer.
Sanchit Bhor, a paid digital expert in this field, has shared how machine learning can take the digital marketing game to the next level. He believes in working hard to achieve the goal.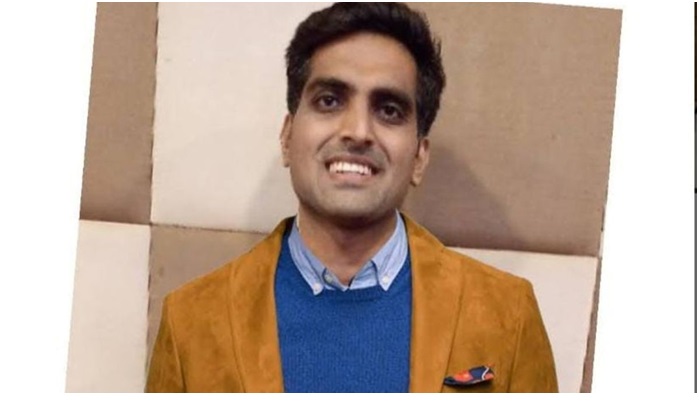 He works not just as a digital marketer but also as an entrepreneur. Sachit Bhor has founded CBSEBOARD.CO.IN, which is the largest database of NCERT exams. We have given here a few ways Machine Learning can help digital marketing.
Enhanced customer experience:
Machine learning can offer you the high-end customer experience that most organizations do. ML-enabled chatbots can help to get a great customer experience.
Most people want that they get their answers quickly. Hence, AI and ML-based chat software are lucrative. You can get help from chatbox 24×7 throughout the year, and it helps to transfer calls or chats to human agents during the conversation.
You can use chatbots in marketing also. In this case, it is possible to use the chatbot to chat messages, send emails, follow up messages, etc. Thus, it helps to send people essential details regarding new offers. As a result, you can receive much information regarding consumer behavior. You can even use it to develop strategies in the future.
Content creation:
Content remains the king of marketing and plays a significant role. Except for using content, you can't make your brand popular. You have to invest a lot of time in content creation.
With the help of machine learning tools, it is possible to save time. Therefore, you can use your valuable time on other tasks where you must pay attention. Thus, you can improve your writing.
In this case, you can take the help of Curata, Flipboard, Pocket, and Vestorly. These are some favorite content curation tools to generate exciting stories you can post and share with people online.
The ML-based content curation solutions help to set up details and content. We can write content and create different types using the technology. In this case, auto-correct or Gmail compose box are a few great examples.
We can create a technology that helps you to write and doesn't need human intervention. frase.io is an AI and ML-based content creation tool. You can also find the topic and get the summary using the device.
In addition, it helps to optimize the content on the site to offer an enhanced experience. You can use emails if required, and Phrasee is lucrative to generate result-bound email copies.