Delhi is the only state in India which has got the best hospitals in the country. Some of them are private and some of them are the government. Here is a list of some of the best hospitals in Delhi.
ALL INDIA INSTITUTE OF MEDICAL SCIENCES(AIIMS)
It is the best hospital in India. If someone is looking for great healthcare at affordable prices, then AIIMS is the best option for everyone. It has 1,766 beds, the largest accommodation in the country. It comes under the Ministry of Health and Family Welfare.
SIR GANGA RAM HOSPITAL
This government hospital is one of the premium based multi-speciality hospitals in the Capital that offers tertiary health care services. It has free lodging for economically backward people and consists of 675 beds of which 20% are reserved for below poverty line people.
FORTIS ESCORT HEART INSTITUTE, OKHLA ROAD
It is one of the best cardiac care surgery centres in Delhi. It has an advanced set of laboratories for nuclear machines, haematology, radiology, microbiology, and transfusion medicine which is very useful. It has hi-tech facilities, and expert doctors to serve patients.
MAX SUPER SPECIALITY HOSPITAL, SAKET  
Built keeping in mind international standards, the max super speciality hospital in Saket always strives to provide quality health care. It has a lot of facilities with a great policy feature. This hospital is an excellent example of excellence.
LOK NAYAK JAI PRAKASH NARAIN HOSPITAL
It is a government hospital and has a trusted name in the minds of Medical fraternity. The main of this hospital is to provide the best healthcare facilities and treatment to patients from the capital city including neighbour states.
ARMY HOSPITAL RESEARCH AND REFERRAL
It is the flagship of Armed Forces Medical Services, providing cutting-edge services to its clientele. Advanced medical technology is the forte of this hospital. This hospital gives satisfying solutions to the health requirements of serving and retired personnel of the Armed Forces.
INDRAPRASTHA APOLLO HOSPITALS NEW DELHI
Apollo started out bringing quality health care to India that Indians could afford. The cost of treatment in Apollo is very less. centres of excellence in Orthopaedics, Neurosciences, Emergency Care, Cancer, and Organ Transplantation.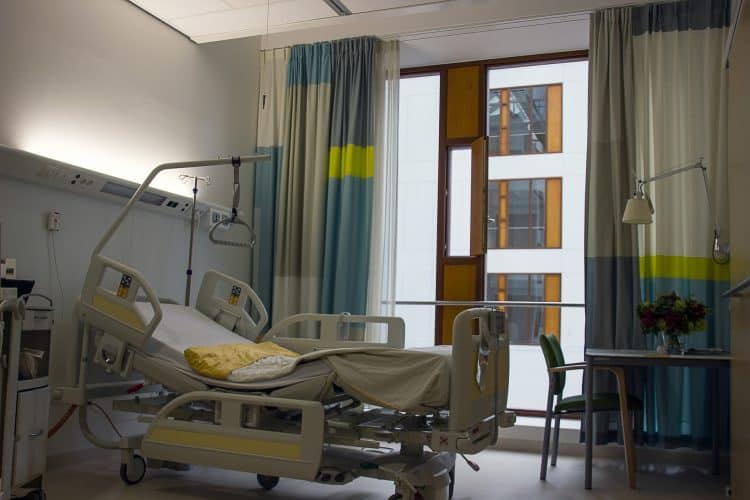 RAM MANOHAR LOHIA HOSPITAL
It is is one of the first hospitals that were built by the British in the county. It offers treatment and emergency services for all health issues and in case there is a natural disaster, this hospital has a lot of facilities that could help any serious patient.
BLK SUPER SPECIALTY HOSPITAL
This hospital has a unique combination of the best in class technology put to use by the best names in the professional career. It has 125 beds in different intensive care units.
AAKASH HEALTHCARE SUPER SPECIALTY HOSPITAL
It is known for its leading care in the Orthopaedic and Joint replacement surgery. It also has a 24×7 Trauma & Emergency Centre, blood bank, and Paediatric ICU. It has deployed high-end technologies and smart digital systems along with robust Hospital Information Systems to address complex medical needs.
CONCLUSION
The above are the best hospitals in Delhi and they all are reputed and provide the best service towards the patient.