Delhi, the capital of India is not just renowned for its history and culture but also for the mouth-watering food that attracts food lovers from all over. The street food in particular stands as favorites among locals as well as for the outsiders. Delhi street food offers everything for food lovers ranging from mouthwatering Chole Bhature to the delicious Biryani, from Momos to crispy samosas. So here we would take you for a virtual tour of places which have famous street food.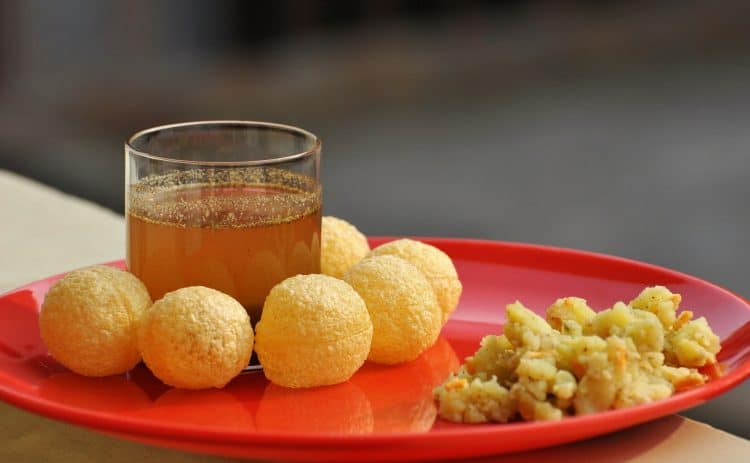 Parathe Wali Gali
Settled within the narrow lanes of old Delhi's Chandni Chowk, the Parathe wali Gali is well known for the huge number of shops that serve Parathas. The shops are there since the 1870s since then it has been loved by all vegetarians. There are many varieties of Parathas which are stuffed with various stuffing like potatoes, green peas, radish, etc. These parathas are generally served with vegetable curry, chutney, butter and pickle.
Khan Market
The market is located in South Delhi. It is one of the best shopping areas. But the market is also known for its trendy cafes and unique restaurants. Khan Chacha is one of the famous spots which is loved by non-vegetarians. They serve the best rolls, kebabs, rotis, and much more amazing food. There are various other places where you can have some great food. Big Chill Cafe, Soda Bottle Opener Wala, Azam's Mughalai, Mamagoto, Side Wok, and Sham Di Hatti.
Delhi University's North Campus
Another amazing place where you can find amazing food joints which sell from street food, snacks, and fast food. Milk Shake at Rico's, Cholley Bhature at Chache Di Hatti, Tandoori Momos at QD's Restaurant, Spicy chicken winglets and Fried pork momos at Momo's Point Cheese Bomb Burger & Butter Chicken Pasta at Big Yellow Door and Lassi at Bille di Hatti are the must-try while you are in North Campus. Don't miss Choley Bhaturey at Chacha Di Hatti as it is counted among the best places to have choley bhaturey in Delhi.
Jama Masjid
Jama Masjid is another iconic place in Delhi. The place is quite a bliss for street food lovers. The area near Jama Masjid has more than 100 food stalls that offer delicious food. From keema samosas to flame-broiled botis and from kebabs to jalebis, no foodie who has gone to Jama Masjid has ever returned troubled. Spread Chicken at Aslam Chicken Corner, Paneer Jalebi, and Khoya Samosa at Kallan Sweets, Shahi Tukda at Cool Point, Chicken Changezi at Al Jawahar, Kebabs at Qureshi Kebab Corner, Desi Fried Chicken at Haji Mohd. Hussain and Mutton Burra Kebab at Karim's are the must attempt dishes at Jama Masjid while you are in Delhi.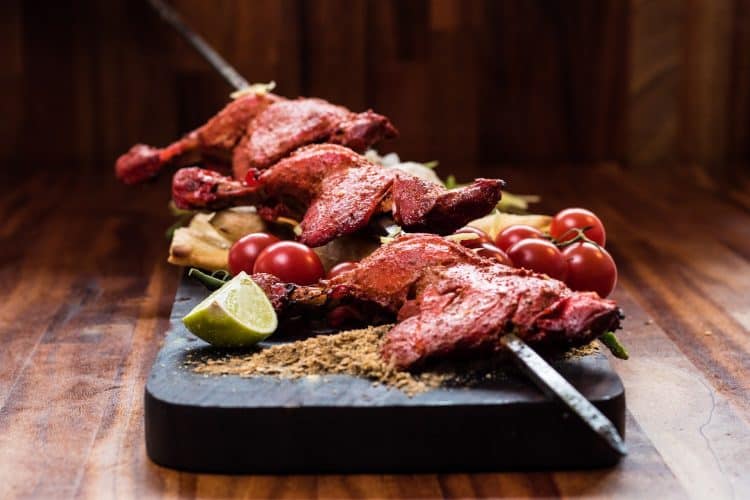 Dilli Haat
Dilli Haat is known for its diverse culinary options. The place offers authentic cuisine from different states of India where you can satisfy your taste buds with the different variety of dishes that are offered at a decent price. There is 17 distinctive state maintained by the travel industry of their separate states. Singju at Manipur Stall, Bhapa Iilish at West Bengal Stall, Assam Thali, Sev Puri at Maharashtra Stall, Galawati Kebab at Madhya Pradesh Stall, Pyaz Kachori at Rajasthan Stall, Pork Raja Mirchi at Nagaland Stall, Momo at Arunachal Pradesh Stall and Handi Biryani at Hyderabad Stall are the most mainstream dishes one must attempt at Dill Haat.
Paharganj
Paharganj is a locality near Delhi, near the New Delhi Railway Station. The place has various restaurants, cafes, and bars. Sita Ram Diwan Chand in Paharganj is popular all through Delhi for their scrumptious road specials like Chole Bhature and talks. It serves heavenly Chole Bhature, alongside onions, pickle, and green chilies. One can likewise attempt Samosas at Bikaner Sweet Corner, crunchy Kachoris at Multan Moth Bhandar, Naans at Kashmir Sweet Shop, Sushi, and Egg move at The Shim Tur, Nepalese thali at Everest Café and Pollo pizza at Sam's Cafe while in Paharganj.
Connaught Place
It is one of the most happening places among the best places to have street food in Delhi. From extravagant moves to the scrumptious nearby rajma chawal, one can savor a wide range of cooking styles here. Amritsari Kulcha at Kulcha King, Rajma Chawal at Jain Chawal Wale, Thai Wonton soup at Wenger's, Bhelpuri at Odeon Bhelpuri Bhandar, Keema Roll at Halka Fulka and snacks at Embassy Snack Corner are must attempt dishes that are eminent for its taste.
CONCLUSION:
So now you know the best places where you can try the best street food in Delhi and you should visit these ventures when you are visiting the place. Delhi provides mouthwatering street food and hence the place comes under the list of places where street foods are famous.