Modern fitness centers or a gym always aims to provide good physical as well as mental health with the help of advanced equipment and workouts. It is always better to take admission in the best gym if you really care about your health.
So if you are the person belong to Delhi and you are having a gym membership or if you are thinking about signing up for one of the best gyms in Delhi then these are the top Gym in Delhi.
Have a look!
1. Yasmin Karachiwala's Body Image
Location: Greater Kailash 2
One of the top best gym in Delhi, Yasmin Karachiwala! Famously owned by Pilates mentor, Yasmin Karachiwala.This functional training gym located within Greater Kailash 2. You will get the best Pilates, Functional Training, and Yoga.
2. Fitness First
Location: Connaught Place 
Fitness First is one of Delhi's most inclusive and best gym in Delhi, tailoring Gym Workouts, Yoga, ABT, Body Pump, Dance mix, RPM, Flexi Circuit, HIIT for people of all ages and fitness levels. Here you will assist weight loss and even keep you focused when it comes to diet. So be ready to get fit.
3. Chisel
Location: Punjabi Bagh 
Chisel, One of the top rated best gym in Delhi. Taking a membership at Chisel Punjabi Bagh will be the best decision you will ever take. You will get a brand in association with Virat Kohli. This Gym works as a specialist of abundant amounts of various Gym Workouts.
Location: Greater Kailash 2  
An ideal destination for the fitness enthusiast, Olympia comes with loaded gym facilities and abundant workouts. Rated as one of the best gyms in Delhi this Gym offer Gym Workouts, HIIT, Floating Yoga, MMA, TRX, ABT, Core Conditioning, Boot Camp, Tabata training to the members and help them achieve body fitness.
5. Athletic Beyond Fitness
Location: New Friends Colony 
The AthlesisBeyond Fitness is a well-known Gym and one of the best gyms in Delhi who acts as a one-stop destination fitness freak customers with various numbers of Gym workouts.
6. Planet Ultra Fit Gym and Fitness
Location:  Saket
Planet Ultra Fit Gym and Fitness believe that customer satisfaction is as important as their products and services which have helped fitness lovers, which makes them continue to grow by the day and today they are placed at the top best gym in Delhi. They have a variety of Gym Workout, Weight Training, ABT, and Core Training.
7. Athletic Fitness
Location: Saket
Athletic Fitness located in Saket has a wide range of workouts to cater to the varied requirements of its customers. The staff at this establishment are courteous and prompt at providing any assistance with a Gym workout, Zumba, Yoga, and MMA. You will never regret going to one of the best gyms in Delhi.
8. Gold's Gym
Location: Rohini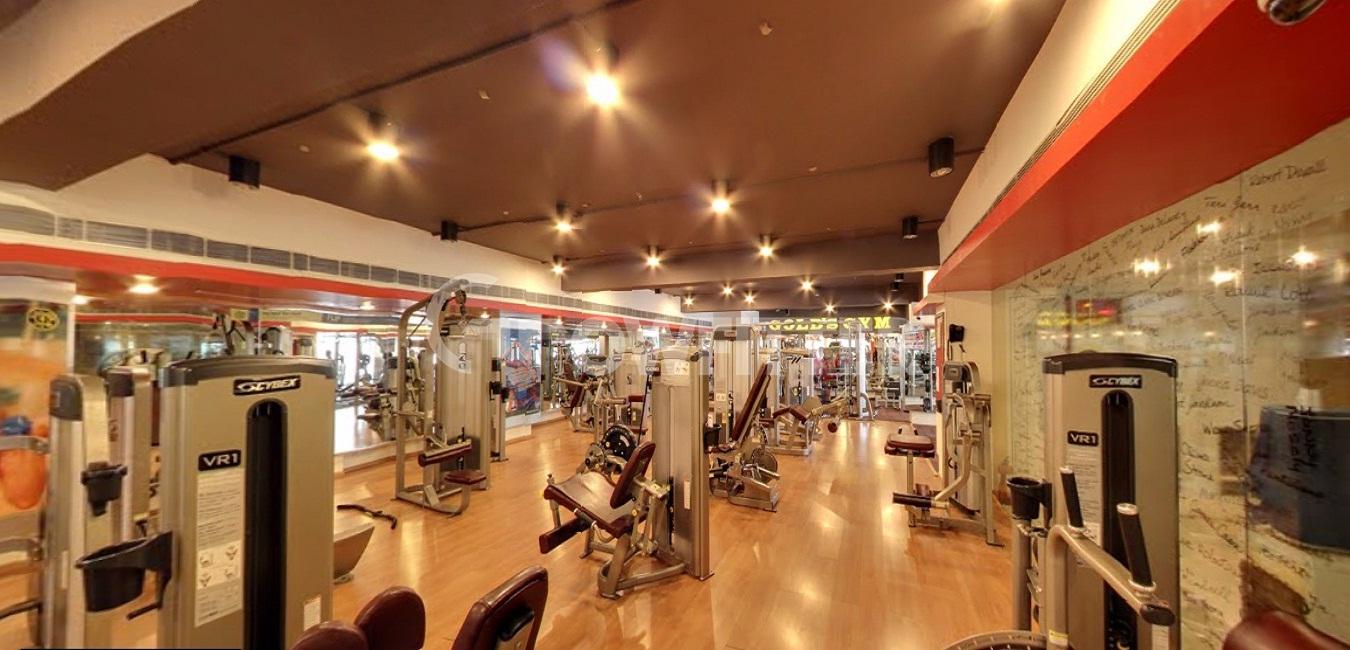 Located at Rohini, Delhi this gym integrates all the possible techniques related to wellbeing, fitness, and relaxation. It has the latest and most efficient training equipment that make workouts look super exciting with Gym Workout, Yoga, Cross fit, Functional training, Bollywood Dance/Fitness, Aerobics and HIIT. Enroll yourself and be part of one of the best gym in Delhi!
9. Hype the Gym
Location:  MayurVihar, and MayurVihar Extension
Located at Mayur Vihar, and Mayur Vihar Extension, this gym is one of the best gyms in Delhi fully equipped with the latest machinery and professionally qualified trainers. If you aspire to be fit and healthy get the membership and be fit with Gym Workout, Kickboxing, Cross fit, Aerobics, Zumba, Yoga, Steppers, ABShere.
10. Talwalkar's HiFi
Location: Sector 62 Noida, Delhi
Located at Sector 62 Noida, this is a one-stop studio which is counted as the best gym in Delhi which had workout packed with Gym Workout, Zumba, Aerobics, Fitness Dance and all kinds of fitness activity. With the latest equipment and experienced trainers, they help you reach your fitness goals without losing motivation.
So, here is the list of the best gyms in Delhi, Choose your fitness studio or gym of your choice and join any of the gyms listed above and you will definitely turn your fitness routine from a dream to reality.