Every successful business was a start-up once. We majorly consider the journey of the start-up but why not discuss how it came into existence? Start-up was initially an underrated word, today, people who have their start-ups are the ones looked up to for the motivation. Start-ups are either to be failed or successful, but it takes a lot of courage to bring it to the battlefield and introduce it to the people. Bringing your idea to the people is not what ends the journey, instead, it's a start that requires investment, patience, and hard work.
Similar is the story of Ashwin Bhadri, CEO of Equinox Labs. Ashwin had everything education, family business, comfort, and luxury, yet decided to start something that caters to and contributes to the wellbeing of the people.
So here the journey begins. Everything was in place for Ashwin. Best school, best university, studies from abroad. He completed his education at the University of Texas. He might have continued there, but like an obedient son, he returned to the nation and started working for the family business.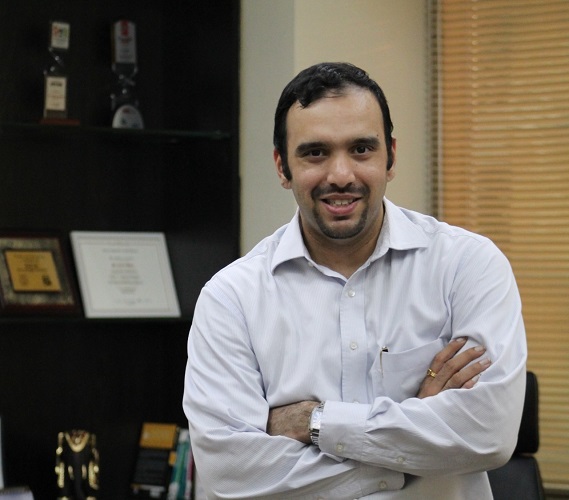 Ashwin's father owned a Water Treatment company and Ashwin started with his father's company by leading the Digital Marketing team. Ashwin helped the company by reducing logistics and marketing expenses by 75%. This was a commendable act done by Ashwin and amazed everyone at the work.
Further, he worked as a Manager in the Customer Support team and helped the team to troubleshoot and resolve the customer queries. He also introduced a few Schemes for Field Agents, this showed how he valued the people working with the company.
By then, Ashwin had a good position, yet, he didn't feel satisfied. He took every opportunity in the family business and turned the tables to prove himself. Though everything was pretty good, Ashwin wasn't satisfied within. Well, he had various thoughts and he had an idea to create the image of the entrepreneur he visualized.
While working, one day, he decided to talk to his father about exiting the company and starting something of his own. Everyone had a wrong interpretation regarding Ashwin and he gave up the luxury and benefits of working in the Family business and started his struggle with his own company, post seeking approval from the father.
It was a different dream, desire, and want to become something that people look up to. Ashwin today, owns Equinox Labs and is amongst one of the leading Food, Water, and Air Testing Laboratory.
People have seen Ashwin putting all his effort and hard work into the company, though, they're not aware he not only is an entrepreneur but has mentored more than 100 companies. Introduced 8 ventures and sold 2 ventures. He is featured on leading news channels and newspapers, besides having trained 12,000 and more concerning the Food Safety Implementation and FSSA Compliance.
He is closely associated with the FDA (Food and Drug Administration Department) and has introduced a few laws to cater the best to the people. He also is educating about Food Safety, Food audits, and other topics by penning down two books, 13 Steps to protect yourself from the consumer and How to face the FSSAI/ FDA Audits.
While there is so much to talk about him, his start-up is the base that helped him reach the miles. Every story has something that makes you take a step and in Ashwin's case, it was his firm realization to do something that improves the health of the people.