Nowadays with the COVID period, this is become a necessity of "new normal life," to wear protective face masks. During this period, people are missing to present their smiles because of wearing regular face masks available in the major market. Some of the creative people all over the world are selling non-medical grade cloth masks that allow us to colorfully express our personality.
However, if you're getting bored with your plain or patterned masks, and you want to show off something exciting and different, so that you should consider applying face mask every time when you get out of the house or even when you are at home if required.
Perhaps, Ankush Srivastava, a designer, and serial entrepreneur have a quirky solution. He comes up with an outstanding idea after recognizing this issue, and launch 'Custom Touch' which is a creative and innovative startup to create trendy custom products by using your face or message with creative skills.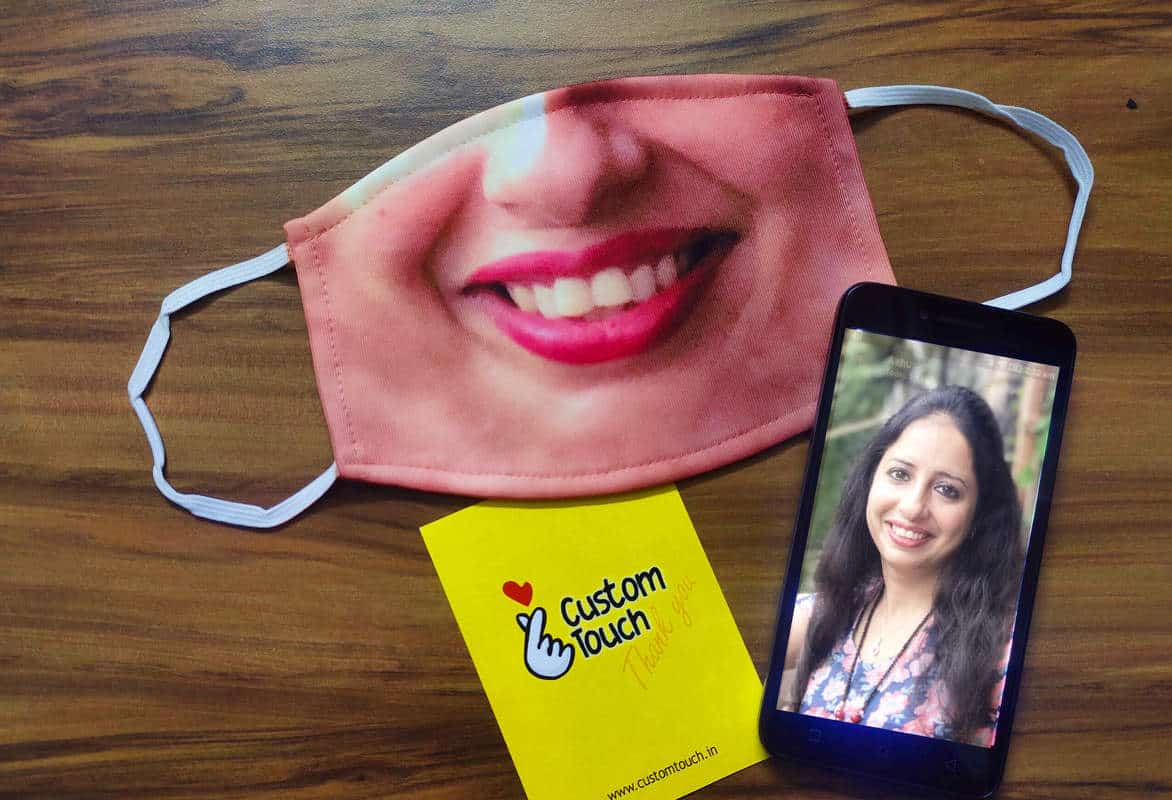 How custom touch started
Custom Touch is started by Ankush Srivastava, (an ARTPRENEUR which means an artist inside an entrepreneur). One day he was enjoying scrolling Facebook feeds and found an interesting meme, where there was a photo of a man wearing a plain black mask with a t-shirt customize printed on it that  "It's me, Steve".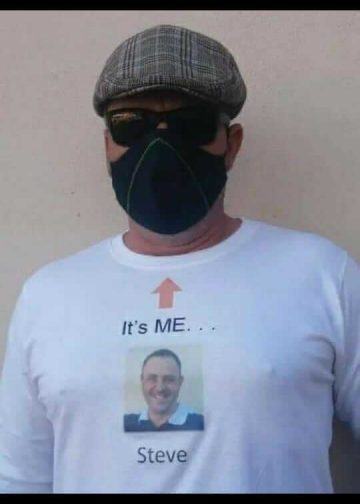 This was the first instance when an outstanding idea grew up in his mind as with that meme he recognizes that there is an ultimate problem of people to showcase their identity in public after wearing a mask and he comes up with a quick solution. He makes a startup with the ideology of customizations and launches "Custom Touch".
This hilarious design of printing your own face on the face mask is firing the whole industry by making it trendy all over the world with lots of orders.
The "Custom touch" creates smiles by designing all kinds of "trendy products," including a collection of exclusive cotton face masks that can be customized ordered to feature any image, meme, or message as you wish, including the fantabulous designer print of your own face onto cloth coverings and they are eerily realistic!
Custom touch brings up its 1st product with an idea to print a lovely face of yours onto the cloth face mask which is a non- medical face mask and which is eerily realistic and give an opportunity to you to wear a mask which will look like not wearing a one.
Custom Touch makes a design which fit for all where they have not ignored your kids as they prepare very special size to serve the kids. Custom masks are now becoming very popular among kids.
So you will have a quality 3-ply face mask, pure soft cotton material, easily breathable, very soft ear loops, reusable, and washable with reversible use.
Custom touch has introduced other products, like a 'Custom pet face mask' where they print the face of your pet on your face mask and the other product is a 'Custom designer pet printed face mask' where they print your pet's multiple images on the face mask.
They really solve the problem of wearing a mask by its mind-blowing quality as the masks are really very comfortable and the ear loops will never pain your ears. And it has another amazing benefit that if at someplace, you feel awkward or do not want to wear it from the printed side, then you can wear it from its reversible side.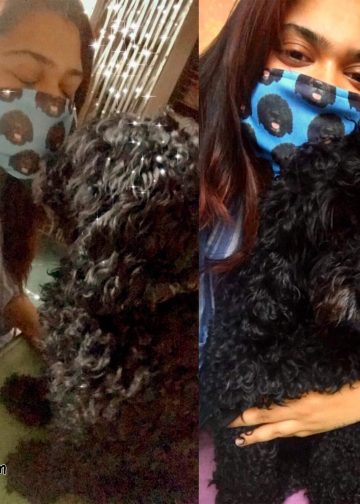 Our social campaign
Custom Touch is also running a social campaign called "Muskaan", whose motive is to help more and more people, especially in the quarantine period.
If you buy anything from Custom Touch, the first activity is initiated by them to donate a smile mask from its profits to needy people. They donate 1 smile mask with the sale of every 1 product.
"Smile can never be bought, you can either distribute it or do something for someone so that his smile remains intact," says Ankush Srivastava.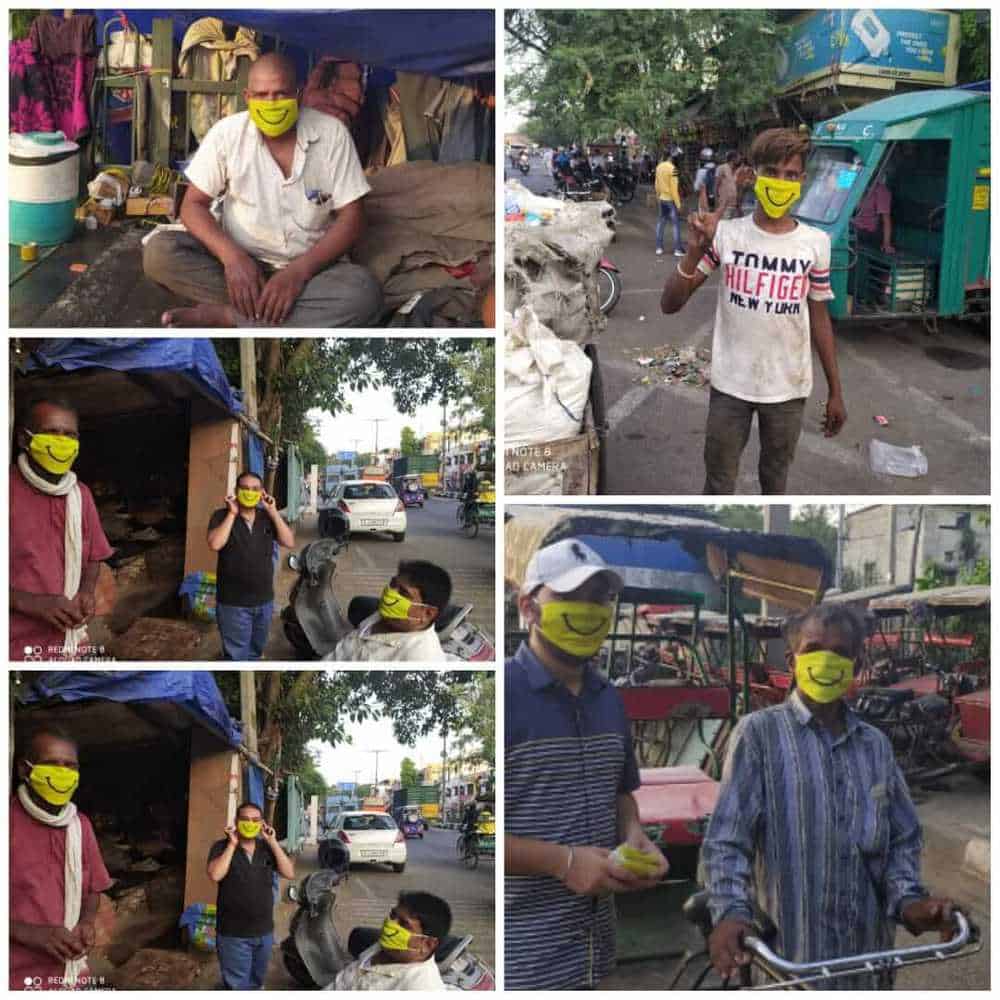 Vision
Our vision is to spread our small Indian brand into the global market. And we want to spread smiles to more and more people with our customized emotions on our products. We have already received very good response from overseas markets of USA, CANADA, AUSTRALIA and many more.
Check out Custom Touch's own face mask below. When you take it off, it will look like you are peeling your own face off! Luckily, your actual face is still intact.