#Covid_19 crisis has painted a bleak outlook for millions of retail employees. Their livelihoods are gone with remote hopes of a revival in the near future. #Painting for a cause is a fundraising effort Sleepy Eye and SWAN (Skilled Workforce Advancing Nation) to assist the employees to cope up with the changed Industrial Environment.
The first workshop in the series is Espresso – o-Canvas which aims at exploring the creative side of you while painting with coffee on a canvas. In this workshop, we will not only drink coffee but paint with it too. You will start with a few practice sketches wherein you will understand the essentials of painting with coffee, basics on how to make a coffee painting, and will delve deeper into understanding the different tones, textures, and compositions of the canvas Coffee Portrait Masterpiece that you create.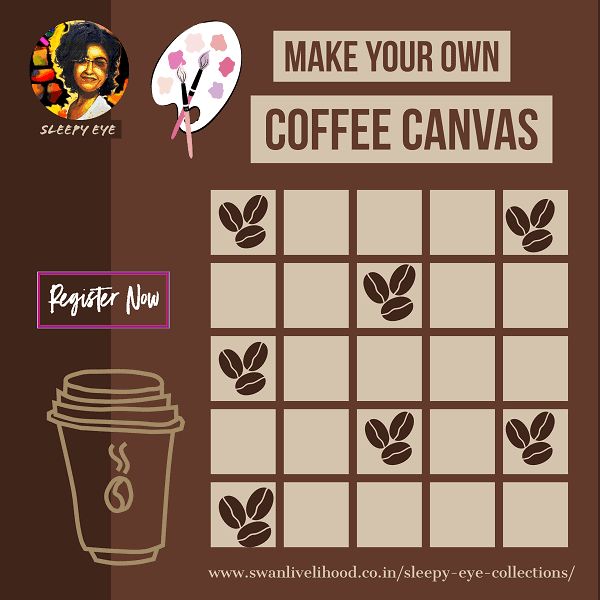 All the material including the canvas will be provided to you and this is included in the ticket price along with a certificate of participation.
Date: First week of July (TBD)
Duration: 10 am – 1 pm
Venue: WS-3, Ambedkar University Delhi – 110006
Since we have limited seats, you are kindly requested to register yourself at the earliest using the survey form attached below so that we are able to arrange logistics for you all.
Looking forward to meet some of you over a cupp-a-art